A project to construct the Andrew N. Liveris Building is underway.  The new 11-storey chemical engineering building is scheduled to open in 2021.
19 February 2019 update
The existing site of the Frank White Building and Frank White Annex has been cleared and the main build is now commencing. Information about the timing and scope of the works, and the nature of the impact to surrounding buildings and occupants, is detailed in the Project Information and Briefing Session presentation (PDF, 7.5 MB). There will be intermittent noisy works taking place to allow for the construction for the new Andrew N. Liveris Building.
Affected Areas
Buildings located near the construction zone will experience this increased noise including:
Prentice Laneway
Cooper Road
When
Intermittently from December 2018 - end-March 2019
Work Details
The early works for the new Andrew N. Liveris Building are currently underway on the site where the Frank White Building and the Frank White Annexe previously stood.
The initial Geo Tech reports for the site ground conditions, suggested that the ground was 'weathered rock' and as such, would be relatively easy to remove. The early works contractors have encountered significantly harder rock (Brisbane Tuff) than anticipated throughout the construction zone.
There is currently a trench being built along Prentice Lane and Cooper Road in preparation for the installation of new services for the Andrew N. Liveris Building. Due to the nature of Brisbane Tuff rock, the trenching methodology has had to change to enable a trench to be dug and requires a rock breaking approach.
Unfortunately, rock breaking is a noisier process which has unavoidable impact on the occupants within the surrounding buildings.
Overall project
When
Start: 25 June 2018
Finish: January 2021
Work details
Early works to demolish the existing buildings, prepare pilings and level the site began on 25 June 2018. 
Trucks will access the work site via Staff House Road throughout the whole project, and there will be periods of traffic disruption, noise, vibration and increased dust. UQ's Property and Facilities Division will work with the contractors to minimise the impact of the work on sensitive research equipment, teaching activities, pedestrians and other activities near the site. Power, water and data services to nearby buildings will not be affected.
Project information is available from the P&F projects and initiatives website and UQ News.
Further updates to the building works program and disruption notices will be available from this web page.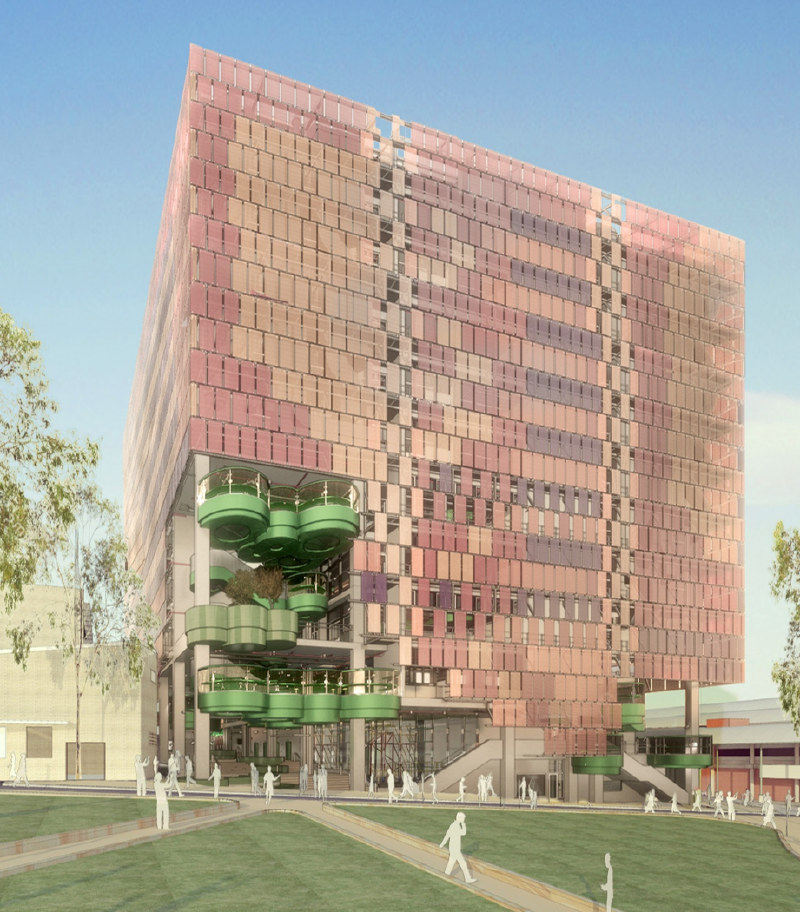 Contact
Zak Williams, Senior Project Manager