A project to construct the Andrew N. Liveris Building is underway.  The new 11-storey chemical engineering building is scheduled to open in 2021. 
The main works have commenced - the main contractor, Hansen Yuncken, has taken possession of site.
Associated information
Traffic managementProject progress photosOverall project information and project snap shot documents
Monthly project update 
Traffic Management 
See the Cooper Road Traffic Management Plan (TMP) (PDF, 531.2 KB) for vehicular and pedestrian access details.
The following traffic management controls have been implemented on Cooper Road for pedestrian safety:
A pedestrian bridge is installed at the top section of Cooper Road between Chemistry Building (68) and Hawken Engineering Building (50).
A height bar is installed south on Cooper Road
Hours that Cooper Road is traffic controlled: Monday to Friday 6am – 2pm
At completion of shift, the boom gates will be either removed or left in the open position to allow traffic to flow.
A schedule of deliveries is to be sent to Hansen Yuncken via email by 2pm the day before. Email to be sent to gpaku@hansenyuncken.com.au and everhoef@hansenyuncken.com.au and cc to gmiller@hansenyuncken.com.au
Courier deliveries will be assessed when they arrive at the boom gate on Cooper Road. Drivers to have details of who is receiving the delivery and they will need to call that person and have them meet them at the Coopers Road gates to receive delivery.
Site works - progress photos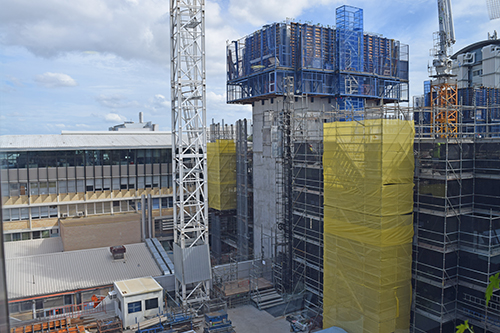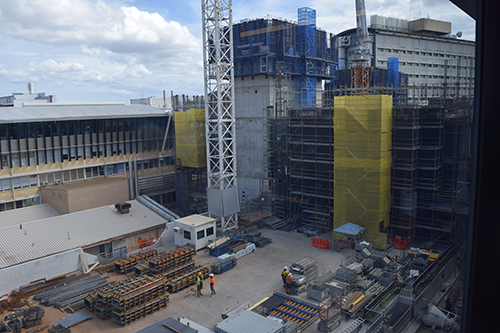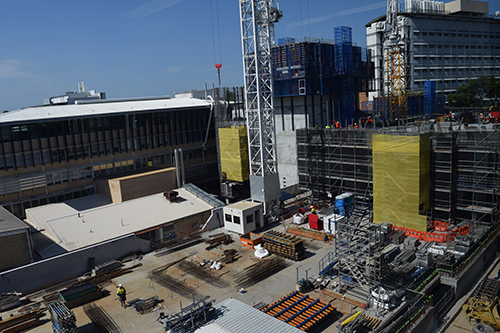 ---
Contact
Jane Carr, Project Coordator Major Capital Works