A project to construct the Andrew N. Liveris Building is underway.  The new 11-storey chemical engineering building is scheduled to open in 2021. 
The main works have commenced - the main contractor, Hansen Yuncken, has taken possession of site.
Project update March-June
Basement level:  ongoing various services installation -   block work and electrical conduits, metal doors frames and steel partition walls lined with plasterboard
Level 1: Services are being installed on levels one to three, including hydraulic pipework and electrical wiring
Level 4. Pod structural steel work and stairs
Level 6:  form work propping and concrete column boxes and to support level 7 floor,
Level  7: Steel reinforcing and concrete pour of level 7 deck;
Level 9: Concrete pours on the level 9 deck. The first pour  involves approximately 150 cubic metres of concrete and 25 truck deliveries. The second pour will involve approximately 180 cubic metres of concrete and 30 truck deliveries.
Concrete pouring of columns and formwork for the additional levels progressing
Concrete pouring of the vertical service cores that contain the goods and passenger lifts and fire stairs
The landscape podium and the concrete ramp to access the basement level completed
Perimeter scaffold and screening continues to be installed as the building rises in height.
Traffic Management 
See the Cooper Road Traffic Management Plan (TMP) (PDF, 531.2 KB) for vehicular and pedestrian access details.
The following traffic management controls have been implemented on Cooper Road for pedestrian safety:
A pedestrian bridge is installed at the top section of Cooper Road between Chemistry Building (68) and Hawken Engineering Building (50).
A height bar is installed south on Cooper Road
Hours that Cooper Road is traffic controlled: Monday to Friday 6am – 2pm
At completion of shift, the boom gates will be either removed or left in the open position to allow traffic to flow.
A schedule of deliveries is to be sent to Hansen Yuncken via email by 2pm the day before. Email to be sent to gpaku@hansenyuncken.com.au and everhoef@hansenyuncken.com.au and cc to gmiller@hansenyuncken.com.au
Courier deliveries will be assessed when they arrive at the boom gate on Cooper Road. Drivers to have details of who is receiving the delivery and they will need to call that person and have them meet them at the Coopers Road gates to receive delivery.
Site works - progress photos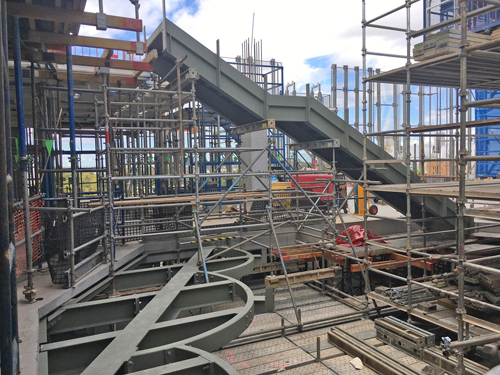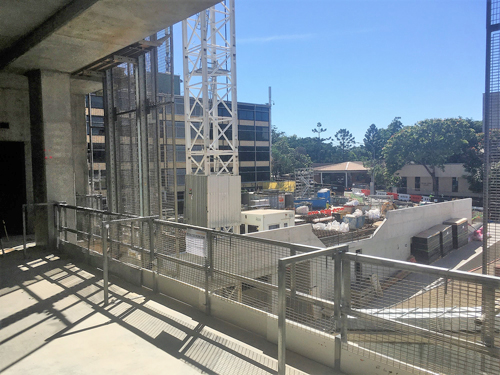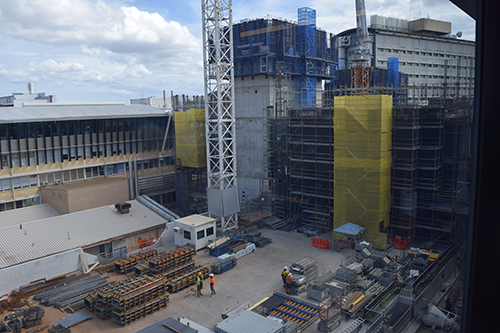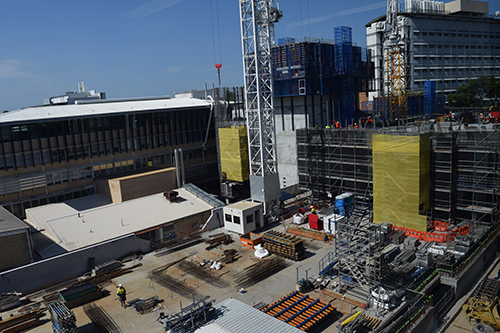 ---
Contact
Jane Carr, Project Coordator Major Capital Works
We apologise for the inconvenience this may cause and thank you for your understanding during this time.