We're developing a new student residence in the heart of our St Lucia campus at the corners of Walcott, Rock and Hood Streets. The perfect place to study, unwind and connect with new friends.
The new UQ student residence will be both high quality and competitively priced to encourage the enrolment of a diverse cohort of students, including those from less advantaged backgrounds and from rural and remote areas. Integration with other services on campus will provide a seamless experience for students and will help them to adjust to university life.
When
The development of an on-campus residence will help UQ attract, support, and retain a diverse and inclusive mix of high-achieving staff and students and is expected to be open  from Semester 1 2022.
Phasing of time frames

Project Updates and important information
Senate approved in December 2019
The contract has been signed with the builder, McNab
January to March 2020 - Demolition
April to July 2020 - Preparation of the site, including the removal of rock and piling works
Permanent tower crane installation mid-July
Concrete to footings continues throughout July 2020
Stair and lift core walls continue throughout July 2020
Cairngorm house underpinning and paint work complete
Precast installation to Rock Street continues
Ad hoc detailed excavation ongoing
Underground services ongoing
Services connections to ongoing
Existing utility upgrades around the site continue by respective utility authorities
Slab pours will continue into 1st quarter 2021
Traffic Management
Day to day traffic management continues. This includes truck deliveries to and from site, each and every day.
From time to time, the traffic management methodology may be adjusted to allow for in-road works as required from time to time.
Energex are continuing their own infrastructure upgrade works around site, which may involve separate traffic management provided by Energex. This traffic management has been coordinated with that of the builder.
Energex Works
Energex continue infrastructure upgrade works through August 2020.
Site works progress photos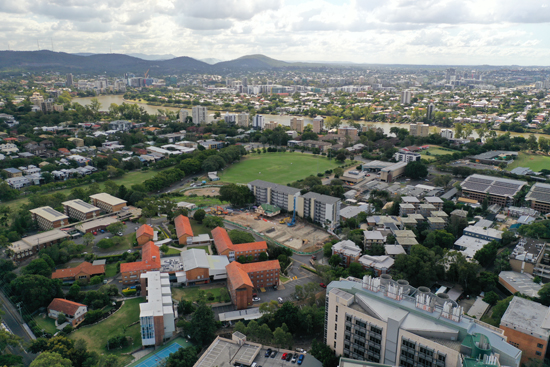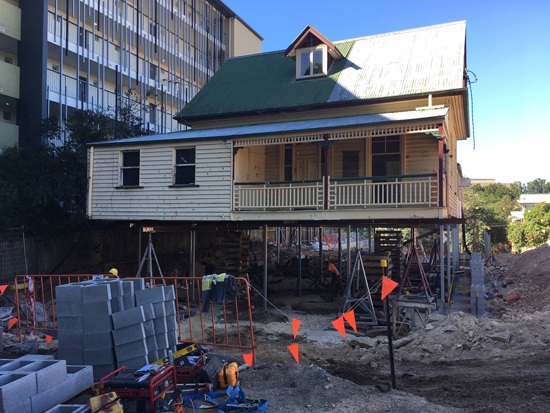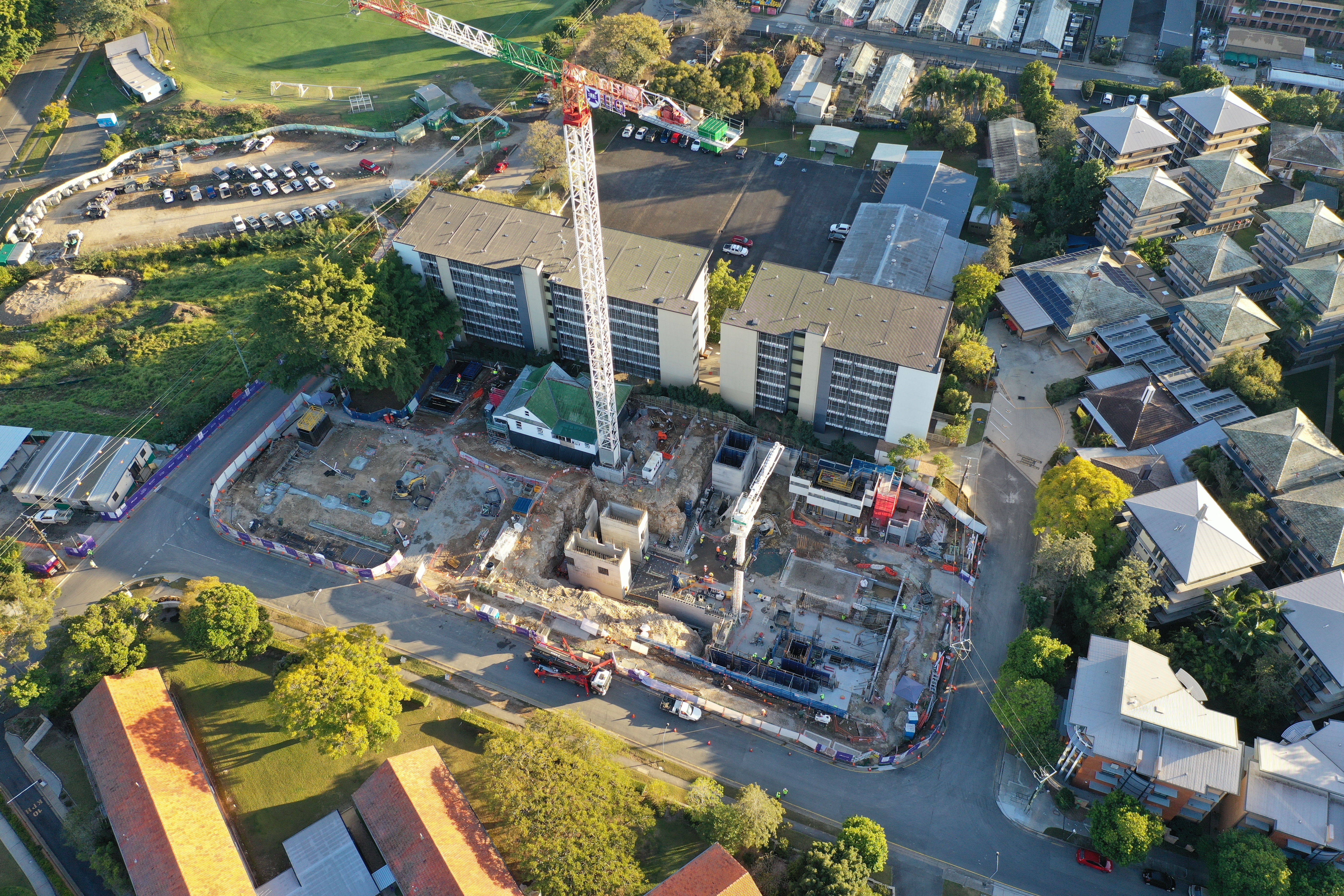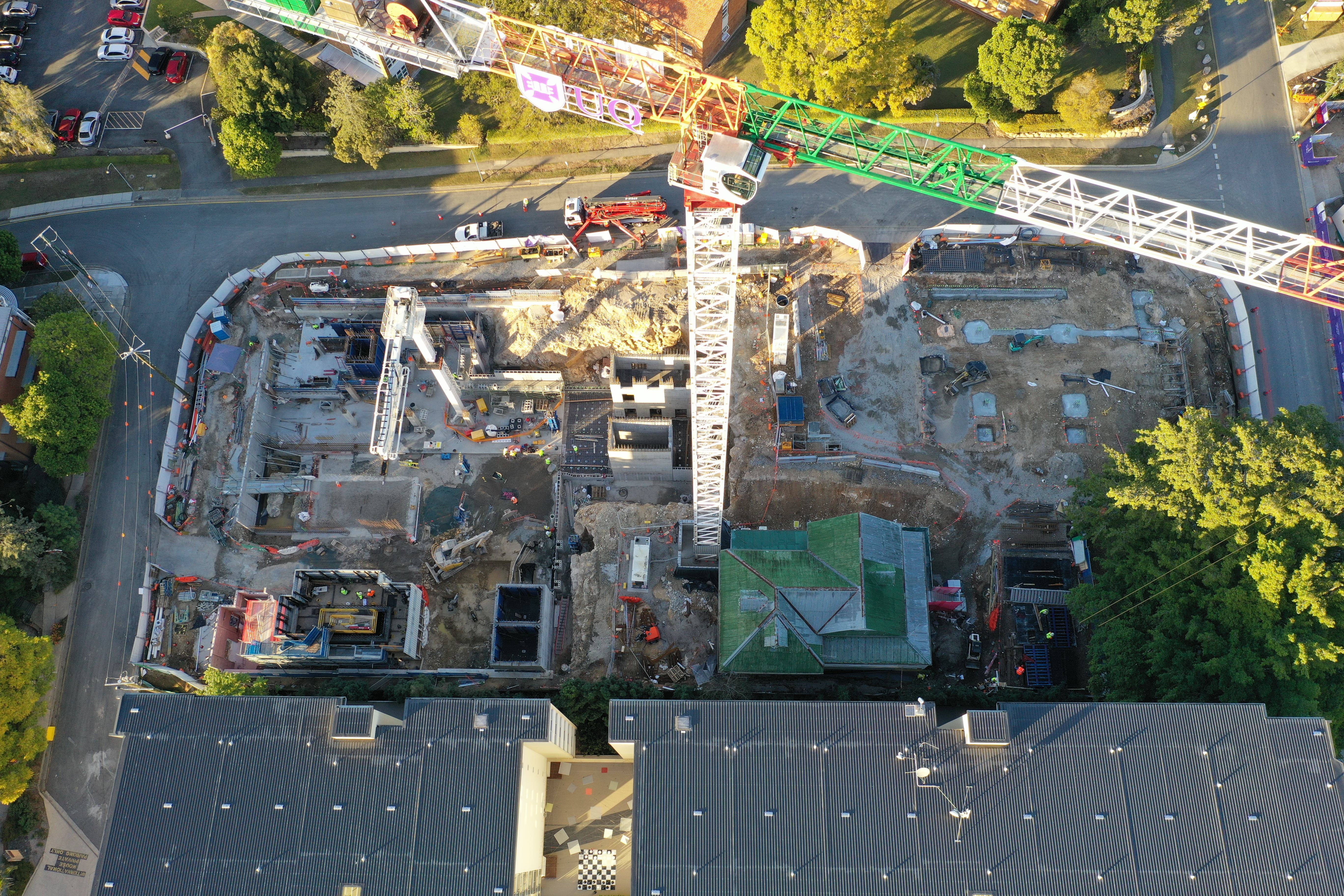 Contact
Steve Warfield,  Project Manager:
Cameron Dockrill, Senior Project Manager: