There will be landscaping and construction works on mansfield place. The work is to provide a new pedestrianised area between the John Hines  (62) and Goddard (8) buildings. Further details around programming and design of works will be available in the next few weeks. A pedestrian route will remain in operation throughout the works.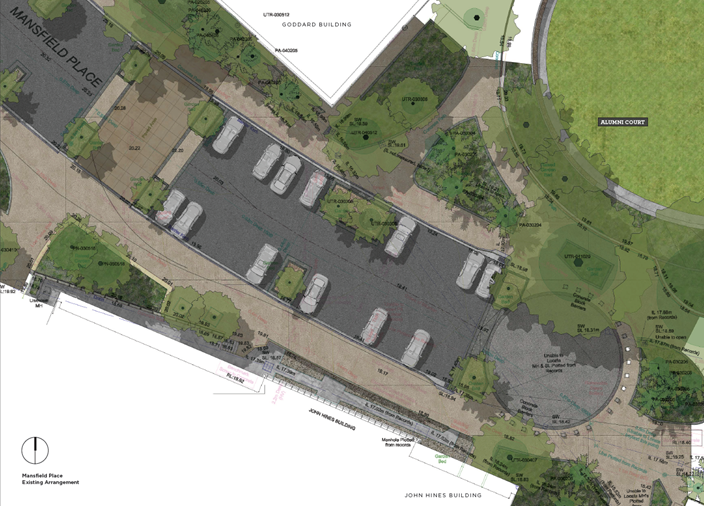 Affected areas
When
Start: Monday 12 October 2020
Finish: Monday 8 February 2021
Time: 6am to 5pm
Work details
New landscaping and garden
Additional seating areas
Space for food trucks and events
Contact 
Brad Mortimer, Construction Project Manager
We apologise for the inconvenience this may cause and thank you for your understanding during this time.