Please be advised the Brisbane City Council will be removing CityCycle Stations across the University of Queensland, St Lucia Campus early February 2021. This is part of Brisbane City Council's project to phase out the CityCycle bike hire scheme to deliver more modern travel options that meet the needs of our growing city (see more here). 
"It has been 10 years since the introduction of CityCycle and residents have been moving away from pedal power in favour of electric for many years now," Public and Active Transport Chair, Ryan Murphy said.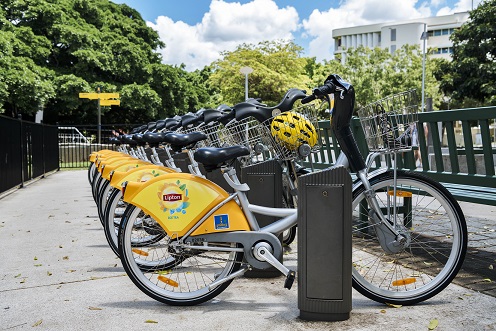 E-bikes will be introduced replacing the CityCycle as part of Brisbane City Council's e-mobility strategy to provide more travel options to more residents around the city.

a rolling program and the decommissioning of each station will generally include:
saw-cutting and jack-hammering to pull apart elements of the station
removal of the existing concrete around the station
reinstatement of the site area to match existing surfaces (as close as practical).
Due to these works, footpaths and lanes on Blair Drive, St Lucia and Thynne Street, St Lucia will be closed. Please see work sites below. Site One,  Site Two
When
Start: Monday, 1 February 2021
Finish: Monday, 1 February 2021
Times: 6:00am to 6:00pm
Contact
For any enquiries please contact Brisbane City Council,
We apologise for the inconvenience this may cause and thank you for your understanding during this time.