There will be disruption on Level 4 of the Oral Health Centre (883) atrium area for initial fencing and plywood protection installation in preparation for scaffold works to Zone 1 in October.
Affected Areas
Work details
Access will be maintained on one set of stairs from Bramston Terrace to the atrium
Alternative access required to the eastern lift lobby door
Please refer to the map below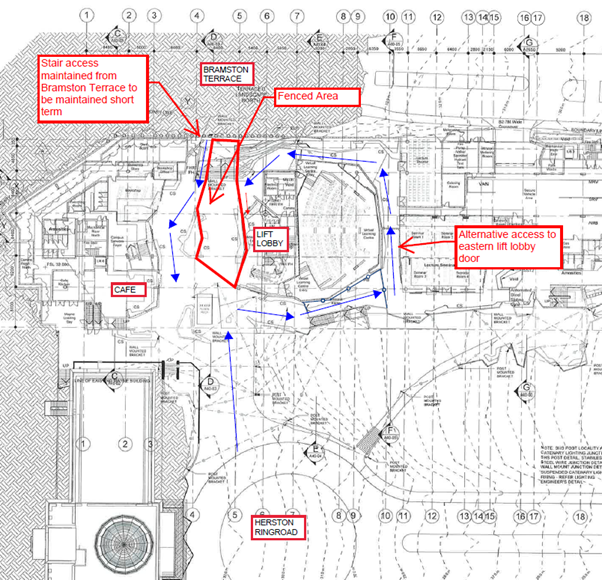 When
Start: Wednesday, 21 September 2022
Finish: Friday, 30 September 2022
Times: 6.00am to 9.00am
Project details
These works form part of the Façade Replacement Program. More information can be obtained from the Project Website.
Contact
Casey Fredrickson, Project Manager (Infrastructure):
Call: 0408 339 936
Email: c.fredrickson@uq.edu.au 
We apologise for the inconvenience this may cause and thank you for your understanding during this time.