There will be a crane lift on the morning of Saturday the 8th of October as part of the Cooling Tower Replacement on Building 69. As part of this, the upper end of Coopers Road will be closed for general vehicle access and there will be a large exclusion zone in place to reduce pedestrian access. Diversions will be in place to better re-direct traffic.
Affected Areas
When
Start: Saturday, 8 October 2022
Finish: Saturday, 8 October 2022
Times: 5:00 am to 3:00 pm
Work details
The upper-end of Cooper Rd will be closed to allow semi-trailers, trucks and machinery to assist in the loading and removal of equipment, material and tools. Please refer to the map below. Deliveries will still be able to be made if required on the day.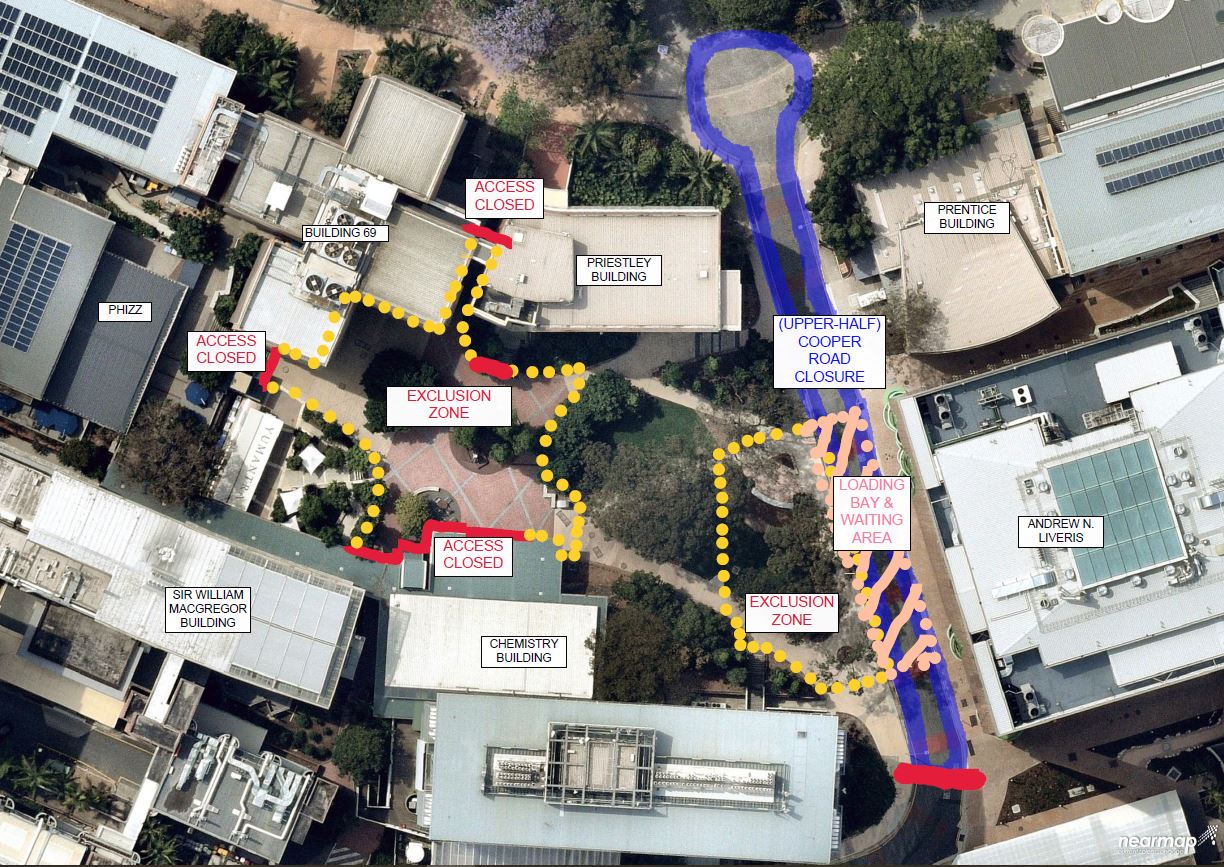 Project details
Project will include removing an existing Cooling Tower off the Roof of Building 69 and lifting up all equipment required for the new one.
Contact
Isobel Morris, Principal Project Officer, Infrastructure:
We apologise for the inconvenience this may cause and thank you for your understanding during this time.