There will be disruption to Duhig North (12) and surrounding areas due to façade replacement works. These works will be completed via a boom on the eastern elevation (above the café) and scaffold to all other elevations. This will result in noisy works and require exclusion zones surrounding the boom.  
Further disruptions will continue to be communicated. Works to replace the cladding on Duhig North are expected to be complete in December 2022.
Affected areas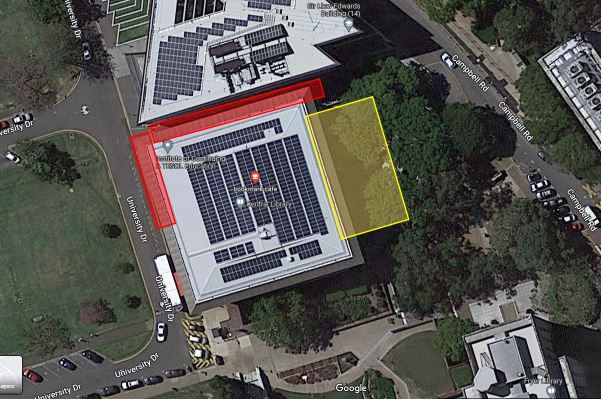 Affected Area & Disruption

Time

Date

Duhig East Elevation

Eave demolition above café. Boom Lift required for replacement of panels.

Noisy works due to demolition of cladding
Exclusions zones (per yellow zone)
Minor noise (beeping from Boom lift)

6:00am – 5:00pm

Mon 26 Sep - 04 Oct

Duhig North & West Elevation

Replacement of panels on University Drive and Duhig Lane elevations (per red zone).

Noisy works due to demolition of cladding and installations.
Scaffold install complete w/c 19 September. Minor changes to pedestrian access and paths.
Duhig Lane access from University Drive to Campbell Rd is closed.

For duration

Fri 16 Sep - Mid-October
When
Start: Friday, 16 September 2022
Finish Tuesday, 4 October 2022
Times: Between 6:00am and 5:00pm
Project details
These works are a part of the Duhig North Building Façade replacement project.
Contact
Casey Fredrickson, Project Manager (Infrastructure):
We apologise for the inconvenience this may cause and thank you for your understanding during this time.