Please be advised we have received an increase of crow swoopings in your area and surrounding your building.
The eating area outside Duhig North (12), Duhig Tower (2) and surrounding pathways has been identified to be targeted by a family of opportunistic crows swooping people for food.
Signage
Property and Facilities (P&F) have also installed temporary signage to help spread the awareness of this situation and are currently in consultation with wildlife specialsits. 
Affected area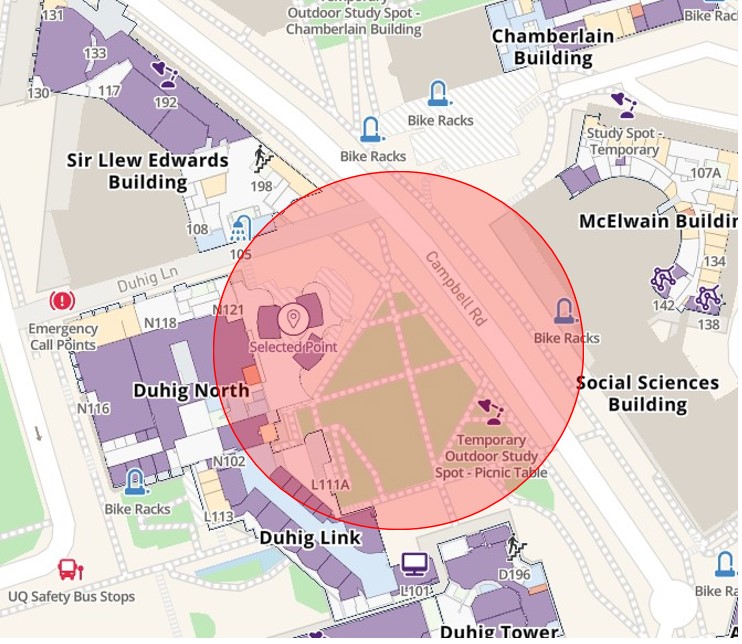 Safety advice
To help protect your safety and of others, we strongly advise you to:
Hide or cover your food while walking through the area and consider eating indoors to minimise attacks.

Do not feed any birds on campus.

Do not provoke any birds with aggressive behaviour (e.g throwing food or objects).
Please be aware that crows are a native species and are protected under the nature conservation act.
Contact
We apologise for the inconvenience this may cause and thank you for your understanding during this time.