Please be advised that there will be disruptions at the John Hines building (62) to undertake facade investigation works as part of the Facade Replacement Program.
There will be intermittent noise throughout the duration of the investigations.
Affected areas
When
Start: Thursday 2 March 2023
Finish: Thursday 2 March 2023
Times: 12:00pm to 2:00pm
Work details
The project involves investigating the existing cladding panels on the John Hines building soffit.
A small scaffold/platform ladder will be utilised on the balcony as shown below to access the cladding at height.
The balcony will be closed during the duration of the works for saefty reasons.
The goods life will be utilised to transport the scaffold through the building.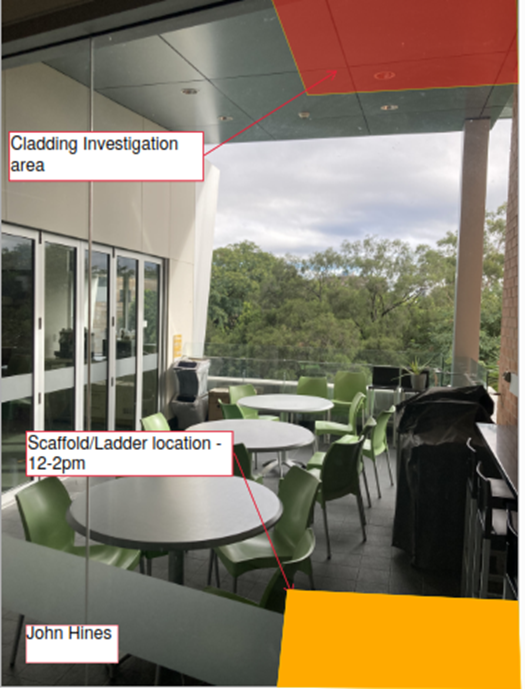 For more information on the Facade Replacement program of works, please see Facade Replacement Program.
Contact
Tegwen Butler, Project Manager (Infrastructure):
Call: +61 406 335 583
Email: tegwen.hunter@uq.edu.au