Please be advised that the pedestrian footpath on Staff House Road will be closed next week while critical works are undertaken within the Amphitheatre for the Lake and Amphitheatre project. 
Affected areas
When
Start: Monday 13 February 2023

Finish: Friday 17 February 2023

Times: 6:30am to 5:00pm

 
Work details
The pedestrian footpath on Staff House Road (Amphitheatre side) will be closed
There will be "Footpath Closed" signage, directing pedestrians to the footpath on the other side of Staff House Road.

There will be bollards and delineation in place to prevent access to the site.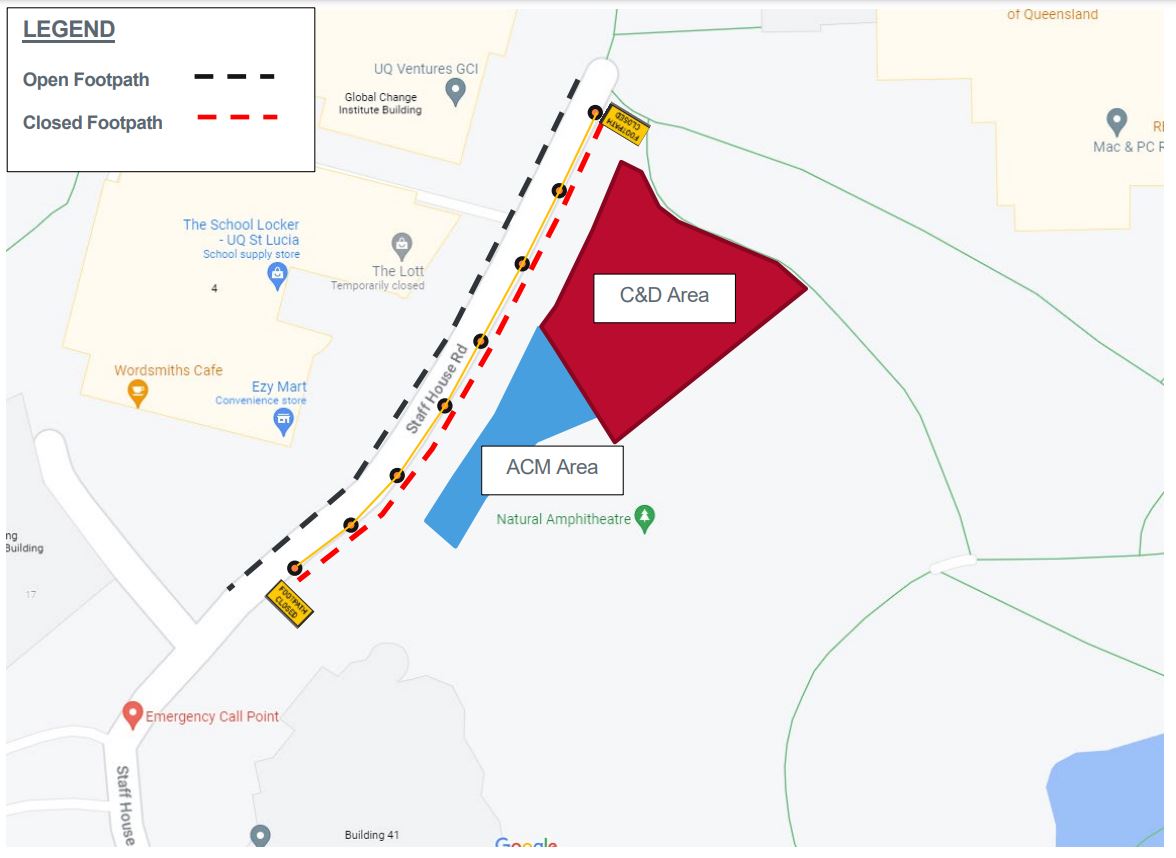 Project details
The iconic UQ Lake and Amphitheatre is being transformed into a self-sustaining ecosystem that offers habitat for wildlife and more opportunities for people to enjoy the area.
More information can be found on the project website. 
Contact
Casey Fredrickson, Project Manager (Infrastructure):
We apologise for the inconvenience this may cause and thank you for your understanding during this time.