The UQ Centre facade replacement works have commenced with site fencing to the western elevation installed and scaffold being installed. The notification below provides details for upcoming car park entry/exit closures to the north of the UQ Centre.
This facade project is expected to run from March 2023 until May 2024.
Timeframe: 18th April 2023 – 25th April 202
Affected area & disruption

Time

Date

Northern Elevation –

Exclusion zone required for installation of hoist and scaffold gantry. Site fence will be established as per the green area in the Figure 2 mark-up below.

Installation of the gantry and material hoist is expected to generate high noise levels.

UQ centre northern elevation car park entry/exit closed, access to be from Hockey Field car park for this duration.

Hockey Field car park entry/exit from Union Rd is closed, access to be from the Sir William MacGregor Drive only.

6:30am – 5:00pm

18th April 2023 – 25th April 2023
Figure 1: Site Layout Plan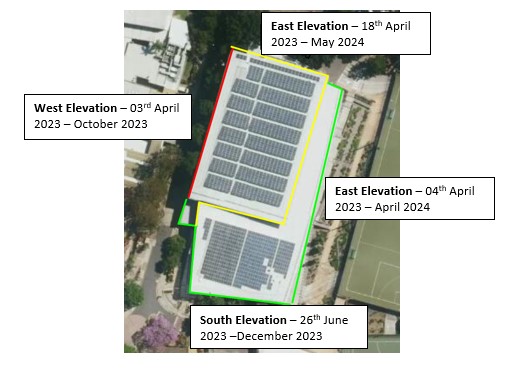 Figure 2: Northern Elevation Impacts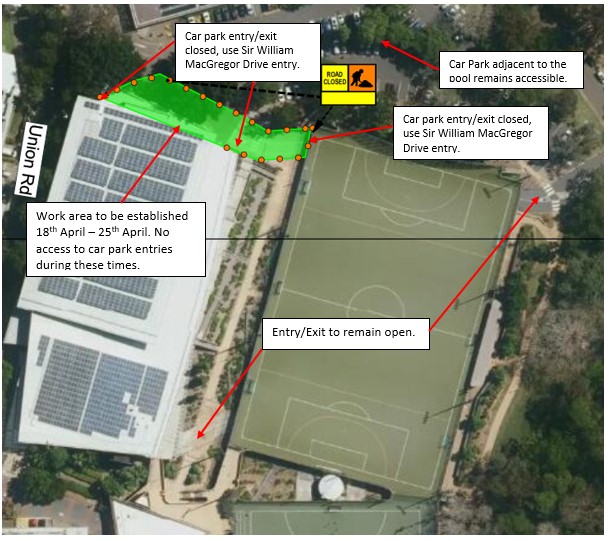 Project details
UQ Centre, St Lucia facade replacement project. Refer to the Facade Replacement Program website for more information.
Contact
Johnny Hegerty, Project Manager:
We apologise for the inconvenience this may cause and thank you for your understanding during this time.