Campus shops and services
Whether you need a coffee before class or a quick stop at the ATM, we have you covered. Explore the range of shops and services available at St Lucia, Gatton and Herston campuses.
Find us online
Follow UQ Food for the latest on-campus specials, news and events.
Retail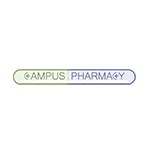 Campus Pharmacy
Closed from 23rd December, and we will re-open on Monday 9th January 2023