Please be advised the Building 33 cladding replacement works will soon commence with site fencing and scaffold being installed to the southern elevation. The notification below provides a fortnightly lookahead for upcoming works.
This cladding project is expected to run from April 2023 through November 2023.
Timeframe: Tuesday 4 April 2023 – Friday 21 April 2023
Affected Area & Disruption

Time

Date

Southern Elevation – Screen removal and Scaffold Build

Site fencing installed as shown in Figure 2 below.

Small truck deliveries of scaffold equipment through Union Road to a storage area adjacent to the building.

Noisy works expected during scaffold build.

During the scaffold build there will be impacts to the surrounding footpaths. Access via the lower footpath at the hockey fields will remain open at this point in time.

Note: Access to Brewpoint Café will remain open during normal operating hours 7am – 11am.

6:30am – 05:00pm

Tuesday 4 April 2023 –
Friday 21 April 2023
Figure 1 Site Layout Plan: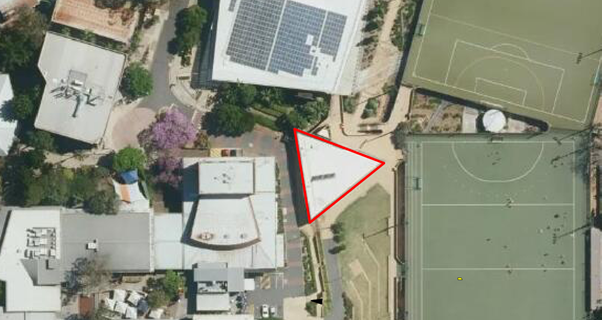 Figure 2 Southern Elevation Impacts: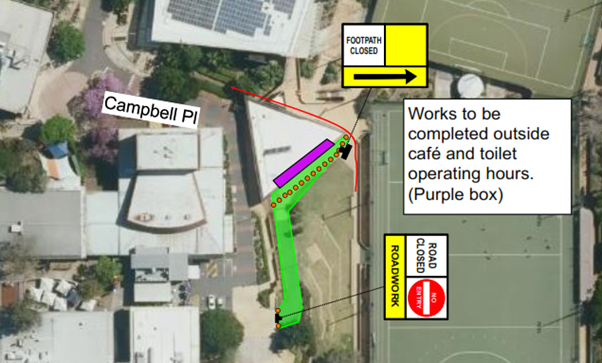 Project details
Building 33, St Lucia Façade Replacement Program. Refer to the Façade Replacement Program web page for more information.
Contact
Johnny Hegerty, Project Manager:
We apologise for the inconvenience this may cause and thank you for your understanding during this time.