The below notification forms a specific disruption notice to Building 33 as part of the cladding works.
Affected Area & Disruption

Time

Date

Glass panelling to be removed above Level 2 Lift, Lift will not be operational during this time.  Some noisy works expected.

Adjacent Stairs beside lift will be closed and alternative pedestrian route put in place.

Front entrance to building 33 will be closed during these works.

Note: Access to Brewpoint Café will remain open during normal operating hours. Construction works to commence after 11am.

11:00am to 5:00pm

30/06/2023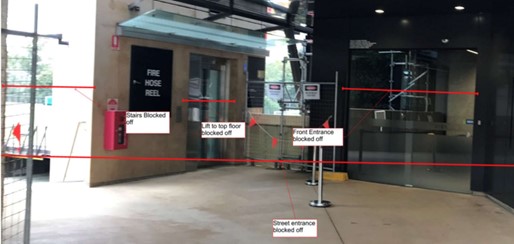 Project details
Building 33, St Lucia cladding replacement project. Refer to the Façade Replacement Program website for more information.
Contact
Johnny Hegerty, Project Manager:
We apologise for the inconvenience this may cause and thank you for your understanding during this time.