Please be advised there will be road closures to the Services Road out the front of (84A) Therapies Annexe and (81) Otto Hirschfeld to allow for emergency works to the building.
Affected areas
When
Start: Friday, 18 August 2023

Finish: Friday, 18 August 2023

Times: 6:30am to 10:30pm
Work details
Repairs to panelling on the Architectural sail on the roof of 84A Therapies Annexe
Project details
These road closures are subject to the availability of the required equipment.
Pedestrians will be directed through to the new path next to QBP during the road closure.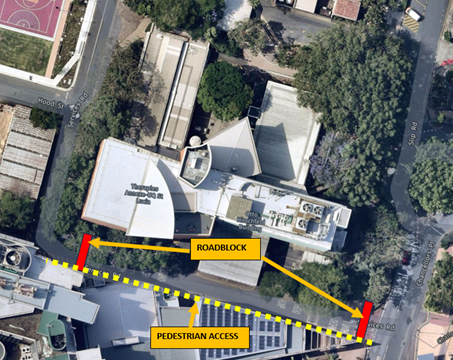 Contact
Jeremy Moynihan , CFM:
We apologise for the inconvenience this may cause and thank you for your understanding during this time.