Please be advised there will be a series of major noisy works occurring across the roof of Building 69 as we undergo roof replacement. There will be no impact to operations and users are able to access and use the building.
Affected Areas
When
Start: Saturday 15 April 2023

Finish: Wednesday 19 April 2023

Times: 5:30am to 5:00pm
Work details
Works are isolated to Building 69's roof. No other roofs will be worked on at this time.

To deliver Building 69s roof, we intend to split the roof into 4 x sections to be able to contain the noise and disruption to separate areas of the building.

The tasks at this time are solely related to the removal of pre-existing concrete plinths and hobs no longer in use.

At this time, major works will be isolated to the central part of the roof in order to remove concrete plinths.

All works are weather dependent and so timeframes must be flexible.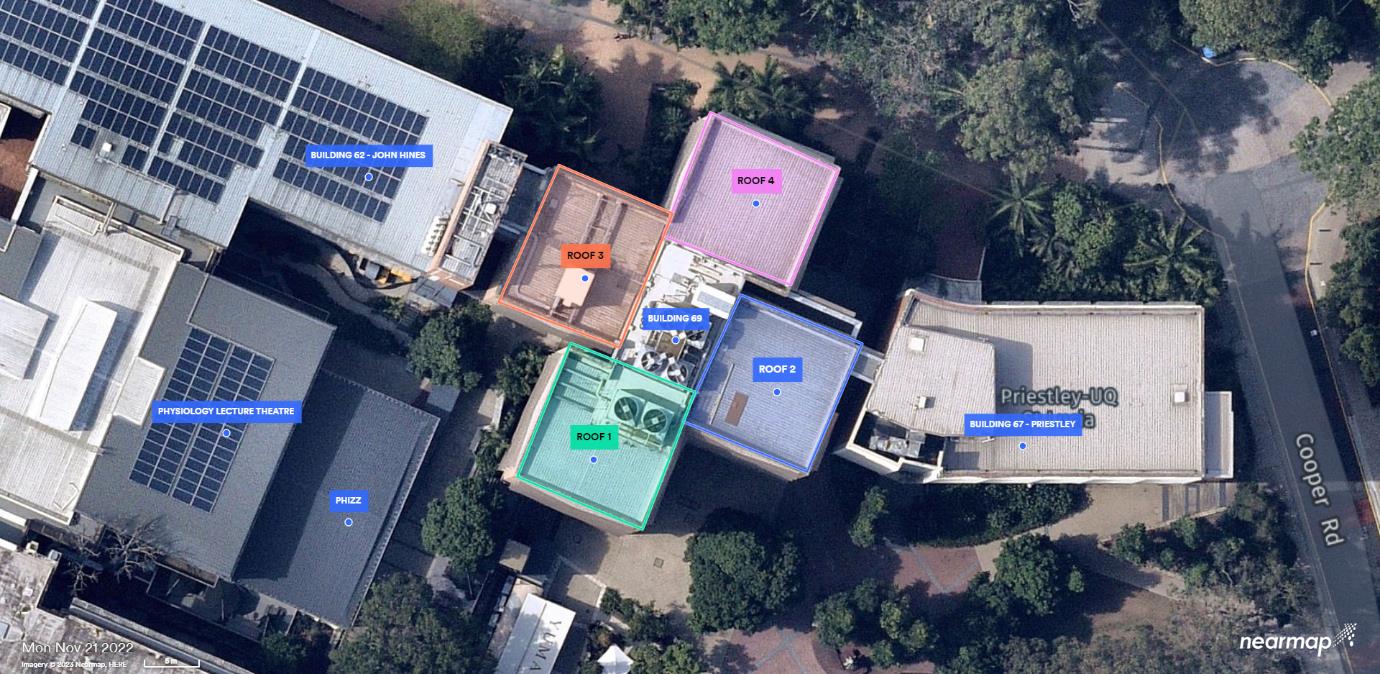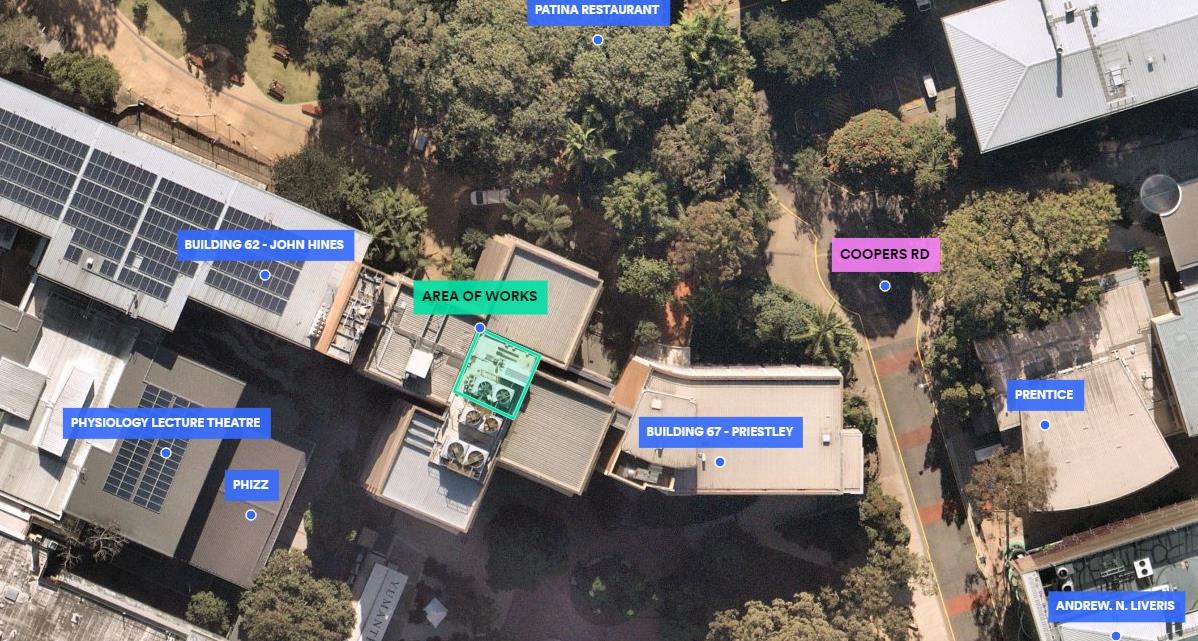 Project details
Project will include:
Removing and replacing existing roof sheeting

Investigating the existing purlins and replacing and/or repairing as needed

Installing new flashing and capping across the parapet

Upgrading the existing drainage systems and outflow points

Removing the existing waterproof membrane and re-installing

Removing old concrete plinths that are no longer in use
Contact
Isobel Morris, Principal Project Officer, Infrastructure:
We apologise for the inconvenience this may cause and thank you for your understanding during this time.