Please be advised of the following disruption to Jocks Road to allow for a connection of new electrical switch board and network enclosure connection to the Amphitheatre.
Affected areas
Jocks Road closure, from the Loading Dock of the Zelman Cowen Building to Lakeside Café will be closed to all vehicular and pedestrian traffic; and

Deliveries or cleaning access to Lakeside Café will not be possible during the works.
 

When
Start: Saturday 3 June 2023

Finish: Saturday 3 June 2023

Times: 6:00am to 2:00pm
Work details
Traffic Control will be on-site to assist with vehicle/pedestrian management during the Jocks Road closure.

The Jocks Road closure will restrict vehicular access below the Zelman Cowen Building, and pedestrian access will also be restricted as both sides of the road will be impacted.

Jocks Road will be barricaded-off with bollards and flagging at the point of closure.

Electrical and communications cable, and winches to assist in pulling of cable, will be laid out on Jocks Road. Cables will be laid back into pits at the relevant locations (change of directions). During installation, pit lids will remain open as required to conduct the works.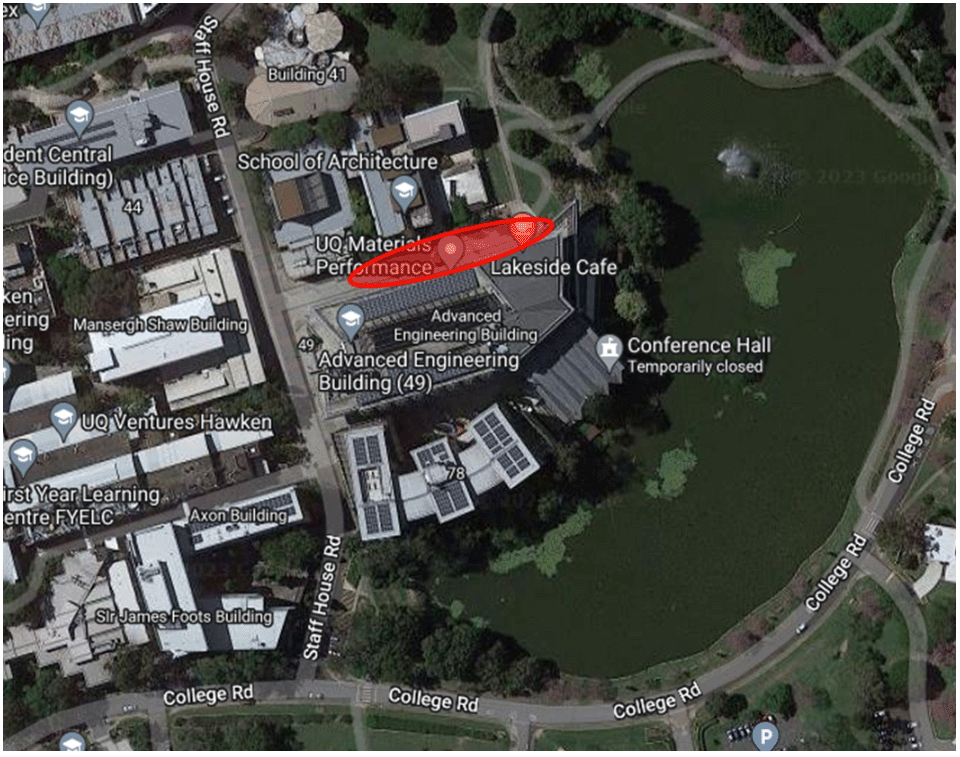 Project details
The iconic UQ lake and amphitheatre is being transformed into a self-sustaining ecosystem that offers habitat for wildlife and more opportunities for people to enjoy the area.
More information can be found on the project website. 
Contact
Casey Fredrickson, Project Manager (Infrastructure):