Please be advised there will be some disruptions to the below building to allow for minor asbestos debris removal.
Affected area
John Hines L5 hallway - 593 
St Lucia Campus

Building

Dates of disruption

John Hines Level 5 Eastern Hallway

Saturday 22 July – 7:00am – 4:00pm

John Hines Level 5 Eastern Hallway

Sunday 23 July – 7:00am – 2:00pm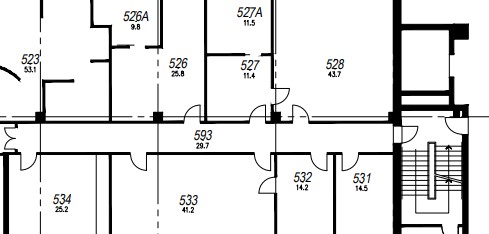 When
Start: Saturday 22July 2023 – existing flooring removal (7:00am to 4:00pm)
Finish: Sunday 23July 2023 – new flooring installation (7:00am to 2:00pm)
Work details
Hallway 593, the eastern staircase, the eastern passenger lift and all associated rooms in the diagram above on level 5 will be closed off to all personnel except contractors working on the project.
Project details
These works are being undertaken as part of UQs wider asbestos removal program.
Minor asbestos has been identified in a sub layer of the existing hallway flooring and will be removed prior to new vinyl floor being installed.
Contact
Russell Lobley  (Principal Asset Condition):
We apologise for the inconvenience this may cause and thank you for your understanding during this time.