The Centre for Advanced Imaging (57) forms part of the UQ Façade Replacement Program. As part of these works the cladding on the CAI building will be replaced.
This notification provides an overview of works coming up over the next 2 – 4 weeks. Initially, the contractor will set-up their construction compound, followed by installation of site fencing, access gantries and mast climbers. To ensure safety of pedestrians, this will require a large exclusion zone between CAI, Gehrmann, MBS and AIBN. Refer to the below for more details.
The cladding works to CAI are expected to continue until August 2024. 
Affected Area & Disruption

Time

Date

Grass Area Adjacent CAI & Cricket Field – Contractors Compound

Compound set-up taking up space on grassed area

Site shed delivery will be via the car park next to the Kindy


 

For Duration of Project

8 August 2023 – August 2024

Ritchie Research Laboratories Building East Elevation – Contractor Compound

No access to 'D Compound', Refer Image 2 below

1m pedestrian walkway along Ritchie building edge to maintained at all times

Deliveries to this compound may cause delays and disruption in this area

For Duration of Project

11 August 2023 – August 2024

CAI Courtyard – Gantry and Mast Climber Exclusion Zone

Refer to Image 3 for extent of exclusion zone

Limited delivery access to the CAI loading dock during mast climber and gantry builds

No pedestrian access to this excluded area

Noisy works including drilling in to concrete

Works between 6:30am – 5:00pm

Exclusion zone to remain in place outside of these hours

11 August 2023 –
25 August 2023
Image 1 - CAI Grass Compound: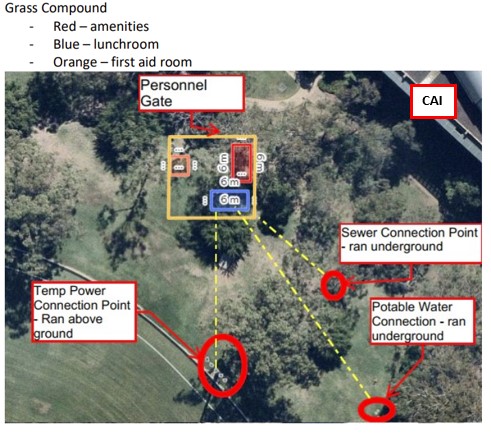 Image 2 – Ritchie Research Laboratories Building – D Compound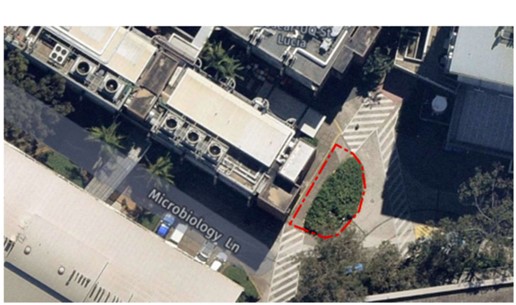 Image 3 - CAI Courtyard Exclusion Zone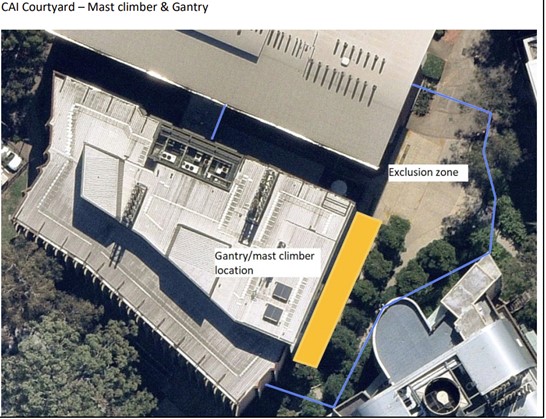 Project details
St Lucia East Package – Centre for Advanced Imaging Façade Replacement.
Refer to the Façade Replacement Program webpage for more information.
Contact
Casey Fredrickson, Project Manager (Infrastructure):
We apologise for the inconvenience this may cause and thank you for your understanding during this time.