The Centre for Advanced Imaging (57) forms part of the UQ Façade Replacement Program. As part of these works the cladding on the CAI building will be replaced.
This notification provides a high-level look ahead of works scheduled for the coming fortnight. Ongoing communications will be issued throughout the works period to notify users of and around this building of any expected disruptive works.
Works at CAI are expected to continue until August 2024. 
Forecast Timeframe: 20 November 2023 – 15 December 2023
Time

Date

Centre for Advanced Imaging

Upper Roof

Scaffold build - COMPLETE

South Facade

Remove and Replace Cladding

Noise from drilling and cutting

Exclusion Zone as per markup,

Works to stop if access to ramp required

All Day

12/09/23 – 29/11/23

Incl Saturdays over the entrance

North Elevation

Scaffold build to North West section

Footpath changes – during this period, the east pathway between CAI and AIBN will be reopened.

All Day

21/11/23 – 15/12/23

East Elevation

Exit Route Changes

See markup showing changes to Emergency Exit routes, and general access changes to the East Elevation of CAI whilst gantry in place for duration of the project.

All Day

11/09/23 – Ongoing
Figure 1: CAI South Façade Exclusion zone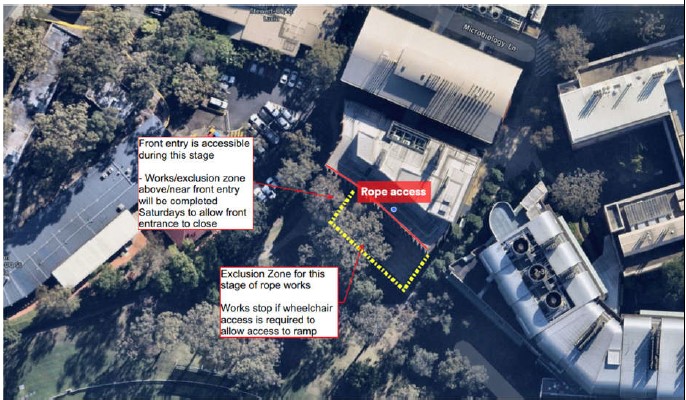 Figure 2: CAI North West Scaffold Build Access Changes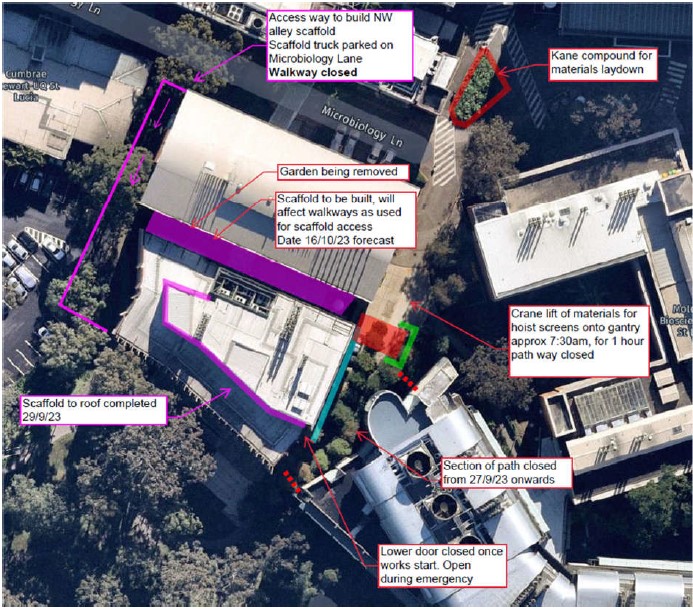 Work details
St Lucia West Package – Centre for Advanced Imaging Façade Replacement.  Refer to the Façade Replacement Program webpage for more information.  
Project details
St Lucia (West Package) cladding replacement project.
Contact
Mel Marke, Associate Director (Infrastructure):
We apologise for the inconvenience this may cause and thank you for your understanding during this time.