We encourage travel on bicycles, electric bikes (e-bikes) and electric scooters (e-scooters), as a cleaner, greener way to get to and around St Lucia campus.
To help you to ride safely and easily at UQ, we're implementing new transport initiatives that support a safe riding environment for both pedestrians and riders. 
These include creating the rideables network to help you find your way around, ensuring safe zones for pedestrians, and adding new locations to park shared devices so you can leave easily when you're done. 
Rideables network map
Our rideables network map helps you travel safely around the St Lucia campus.
Download the map to see:
recommended rideable paths
slow riding zones
dismount (no ride) areas
parking zones to drop off and pick up shared rideable devices.
Shared rideable parking zones
We've got designated parking zones so you can drop off or pick up and go.
If you rode to campus on a shared rideable device, you'll find plenty of locations to drop it off for someone else to use, or pick up a device for your trip home. Look out for the purple, circular stickers indicating an e-mobility e-bike or e-scooter parking spot.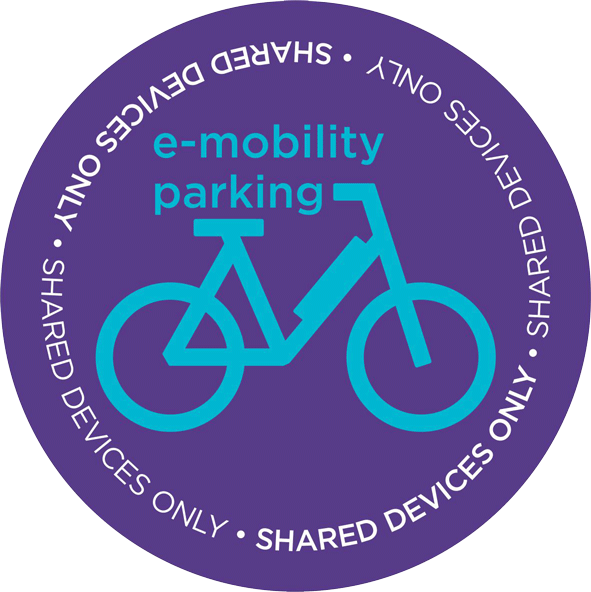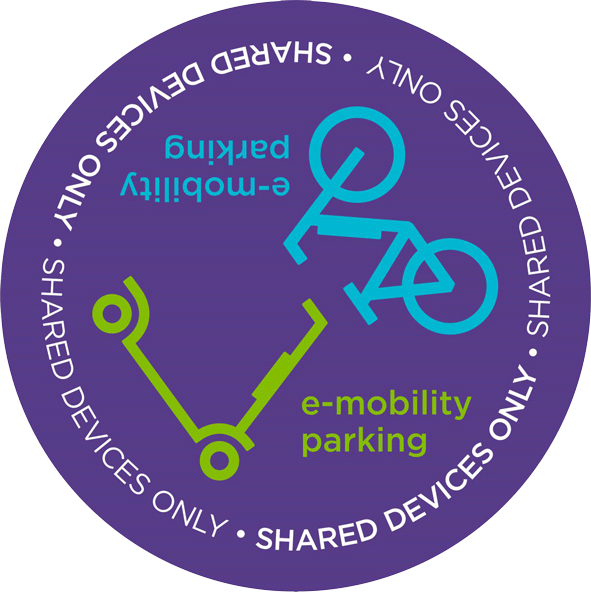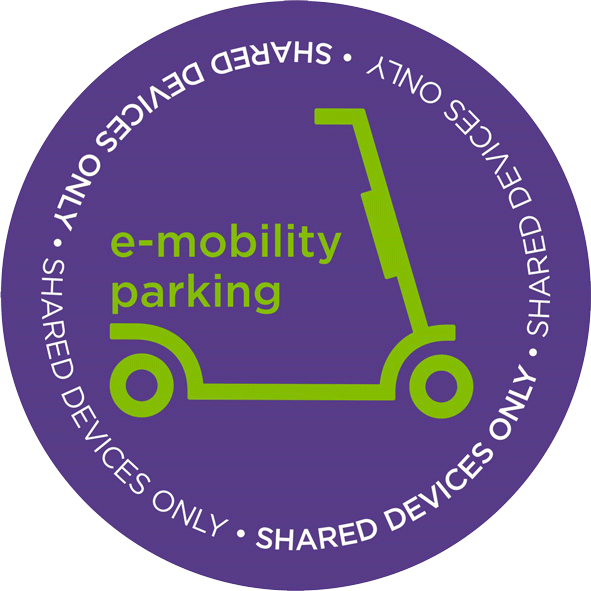 Riding your own device to campus?
If you arrive on campus on your own bicycle, e-bicycle or e-scooter, secure parking is available in our existing bicycle parking and facilities.
Cycling to campus
Discover our cycling facilities, plan your trip with campus maps and check the rules for bicycle safety.
Safety on campus
To ensure the safety of riders and pedestrians while on campus, we've created the UQ riding guidelines.
These guidelines apply to riders of all active transport, including bicycles, e-scooters, e-bikes and shared ride services. 
UQ operates on private property, so some of the rules and regulations for riding devices may differ to Queensland Government rules.
Make sure you're familiar with the Queensland Government rules before you set off.
Travel by rideable or bus with a single app
Join the Mobility as a Service (MaaS) trial to get discounted travel.
During the trial, UQ staff and students can sign up for an ODIN PASS, which gives users access to multiple modes of transport – from e-scooters to buses – through a single app.
MaaS aims to give users convenient, affordable access to sustainable transport options, and to understand what types of transport are most popular.