Please note the Mansergh Shaw (45) cladding replacement works will be commencing soon. There will be a requirement for some early investigation works outlined in the below notification.
Timeframe: 19 May 2023 to 2 June 2023
Affected Area & Disruption

Time

Date

Soffit & Fin Inspection
 

Structural investigations to building soffit.
Works will be undertaken via EWP use.
An exclusion zone will be implemented and noisy works are expected.

6:30am – 5:00pm

23 May 2023 –
24 May 2023
Figure 1 – Building investigation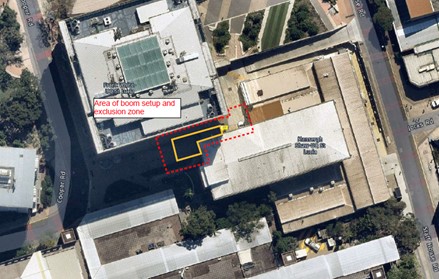 Work details
These works form part of the Façade Replacement Program and more information about this program can be found here.
Project details
St Lucia (East Package) cladding replacement project.
Contact
Johnny Hegerty, Project Manager
We apologise for the inconvenience this may cause and thank you for your understanding during this time.